Benefits Of The Beach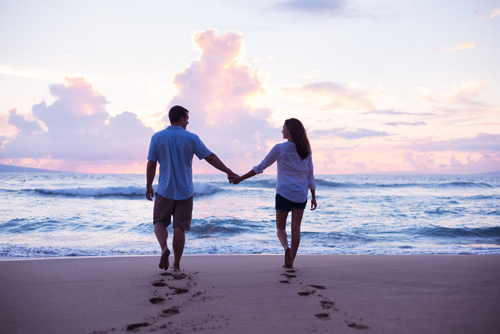 Benefits of the beach are huge in terms of refreshing your spirit. Going to the beach benefits your physical, mental, and emotional health. Beautiful scenery, soft sand, and soothing seaside sounds all contribute to a natural spiritual retreat. 
Relaxing on the beach, just watching the ocean, or a engaging in a beach workout can all revitalize your spirit.
The beach can be a sanctuary for alone time, it can be a peaceful place to walk and learn from an audio book, it can be a sensory experience to share with someone special, or it can be a dynamic place for like-minded people to gather and play.
The therapeutic effects of being near the ocean are seen on all levels of our human experience. Physical, mental, and spiritual.
I'm fortunate to split time with homes in two beautiful areas: St Petersburg FL and Rockaway Beach OR. I spend much of my time near the healing energy of the ocean.
Benefits Of The Beach Are Seen
On Many Levels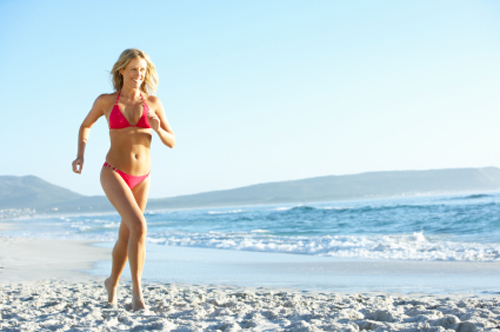 Joan Coffette is a Counseling MA from Seaside, Oregon. She says, "The beach benefits you by helping you unplug from stress. You are in a natural environment that can be both invigorating, and soothing. 
You can choose to engage in healthy physical activity, or you can choose to take personal time to get uncluttered and centered.
The benefits of the beach are such that it makes you want to move, yet it also holds a grounding anchor to help you relax and gain clarity.
Part of the self-care homework I give to my clients is to utilize the healing modalities of Nature in the best way to renew their spirit."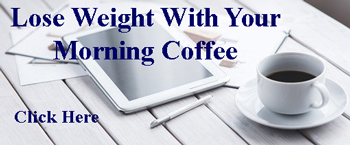 Janice Annoton is Spiritual Practitioner living in Oceanside OR, she said, "The beach finds ways to heal you. You will receive energy on the entire spectrum of sensory connection.
I have many customers who participate in Soul Readings. One of my therapeutic interventions is to have them take a 3-day cleanse at a small town somewhere on the coast.
I have them stay away from larger cities, like Newport, Cannon Beach, and Seaside. Those citifies are beautiful, but there is too much surface noise, and accommodations are expensive. 
When you stay in one of the smaller towns, where it is just you, the water, and the rhythm of Life, you begin to gain insight on your Soul Reading.
The beach is life-giving, when you view it through your eyes...and your heart. The flow of energy changes throughout the day, yet it can always be calming and revitalizing.
The benefits of the beach express themselves through beauty, tranquility, and spiritual nourishment."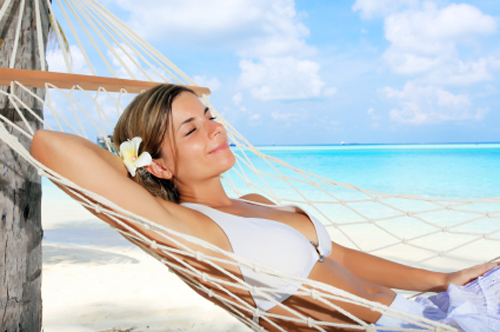 Enticing Physical Benefits Of The Beach: The Beach Makes You Want To Move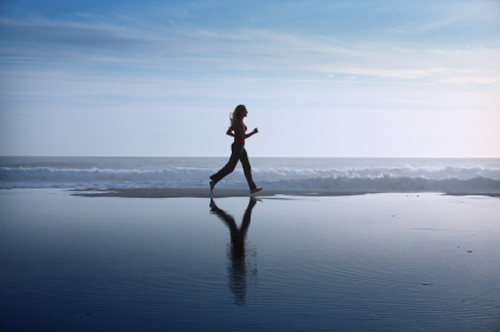 One of the most obvious benefits of the beach is it allows you a lot of space to move. It's not usual to see people participating in a wide variety of physical activities. Everything from running by themselves, to a spirited game of smash ball, playing catch with a baseball, and touch football.
Small groups of people get together for CrossFit-style workouts, Tai Chi, and Yoga.
It's easy to mix-up your workouts at the beach.
Pete Fairchild is a resident of Cocoa Beach FL. He said, "One of the biggest benefits of the beach is being able to sprint on a cushioned surface. I'm 53, it really saves your joints and connective tissue. I'm thankful I only have to drive a couple miles to get here.
Running on the beach has made a tremendous difference in my life. Two years ago, I bought Mark Sisson's book, The Primal Blueprint Transformation, and incorporated his short sprint workouts into my fitness routine.
The beach has saved me from injuries that have hobbled my friends."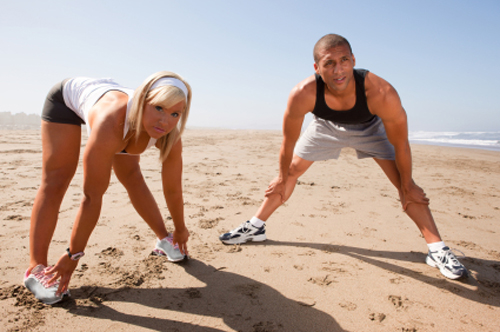 Rhonda Briscoe is a CrossFit Level I coach, Physician's Assistant, and has her own online business in St Augustine FL.
She said, "The beach is highly therapeutic for your autoimmune system. You get sunshine for the healing properties of vitamin D, clean salt air to enrich your oxygen transport system, and minerals from ocean water.
I come here with my boyfriend to stretch and do recovery workouts twice a week. We go real easy and also use this time to connect our spirits with the beauty of Nature.
Moving freely and lightly, doing some easy swimming, massaging each other, and giving our bodies scheduled breaks from our CrossFit workouts have kept us from overtraining, injury and sickness.
It's also brought us much closer because our beach days are unhurried and more tactile.
The health benefits of the beach go much deeper than just getting a direct shot of vitamin D."


Yoga and Tai Chi classes are also popular on the beach. Many times, these are arranged by members of a meet-up group, which means they are free.
Shelly Jenn is a home-based entrepreneur who runs a sunrise Tai Chi class on Bradenton Beach FL. She said, "We are out here three days a week. Tuesday, Thursday, and Saturday. We go for about an hour, but the last 15 minutes are mostly socialization, and just enjoying our beautiful beach. 
The actual activity part of the class takes about 40-45 minutes. We have different content each gathering. We do not cover the same lesson/workout two sessions in a row. We are a meet-up group, there are no dues, just fun and fitness.
The benefits of being out here on the beach are many. We get to greet the sunrise each day. We get to inhale the clean salt air. The humidity is wonderful for moisturizing our skin.  The beach sand acts as a natural exfoliant for dead skin on our feet, and the only noise we hear is the gentle lap of the waves and the sounds of the sea gulls. We are completely away from honking horns and big trucks spewing that dreadful black exhaust.
In addition to becoming more supple, being here on the beach fosters more awareness for beauty, increases our appreciation for all that God has created, and allows us to have our spirits refreshed physically and emotionally."
Cognitive Benefits Of The Beach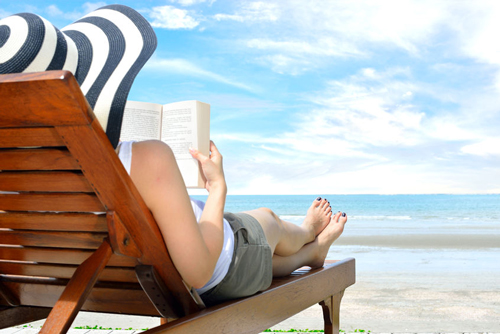 Spending time on the beach can have cognitive benefits. It's been well-documented that walking 6-9 miles per week is a minimally invasive way to protect the structure of the brain, and reduce the incidence of dementia by 50%.
The beach offers a ready-made natural foundation for this.
Reading is an iconic pastime on the beach. Ditch all of the phones and tablets, grab a real book, and spend an hour or so in this calming environment. Fiction or non-fiction, it doesn't matter. Either way you are processing and the brain is actively engaged.
Janet Edison (58) has a PhD in Research Psychology. She said, "The beach is such a cognitively stimulating environment. It functions as a medium of dual exceptionalities...it makes you want to move, and it makes you want to relax.
We now know that the brain goes through lifetime neurogenesis (meaning it creates new brain cells) and neuroplasticity (meaning it creates new pathways).
The beach is a wonderful environment for observing Nature, animal behavior, and human behavior. Every time I go to the beach, I see or experience something I never have, and probably never will again.
However, it imprints in my frame of reference, and requires me to process it. To me, it's exciting to think of the new pathways these observations create, and how they will benefit me down the line.
Be gently mindful of what you see and experience. I denitrify all of the sensations cascading through you. Bonus points if you bring a journal and jot these things down!
Movement on the beach doesn't have to be limited to pure walking. I mix in a couple of sprint intervals, about 6-8 seconds in length, during my walks. 
When I come with friends, we usually pack our Ladder Toss Golf equipment. It's a fun game that forces you to concentrate and adjust your fine motor skills.
Movement is vitally important in neurogenesis and I do my best to mindfully engage.
Afterward, it's great to relax with a few minutes of meditation on gratitude, then read some romantic fiction!
The benefits of the beach are plentiful, you just have to be aware of all the possibilities."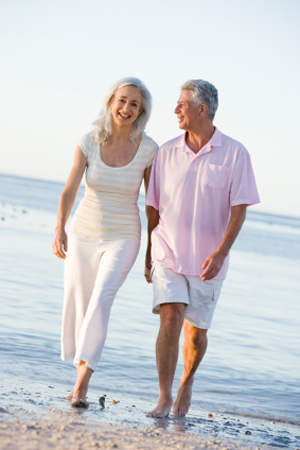 Walking and talking is a natural benefit of the beach. Your brain is creatively engaged as you comment on observations, formulate opinion, discuss the beauty of the seaside environment, and acknowledge others who may be walking, also.
Paul Cline, who lives in Indian Rocks Beach FL, said, "I have no idea how limited my vision of the world would be if I did not take a daily walk on the beach with my wife. I have learned so much from her.
She retired as a 2nd grade teacher, but she should have been a college professor. It astounds me how much she reads, and can accurately recall.
Here's an example. She read Boys In The Boat, about some college rowers who won the gold medal in the 1936 Olympic Games. I learned so much about sheer will, being a great teammate, and pre-WWII Nazi Germany, just by discussing it with her each day. 
We both read, Our Best Life Together, and discuss it as we walk. It has truly helped me become more intentional as a husband. I know I am a better man just by hearing her take on different aspects of the devotional.
Walking on the beach with her has made me think more deeply, and interpret ideas in a completely different way. I don't know if I am smarter IQ-wise, but I'm smarter in my view of relationships, Nature, and the renewal of our spirits."
Health Benefits Of The Beach
In addition to being a vibrant resource for vitamin D and Magnesium, both of which are critical to our energy levels and cell repair, the beach also provides a joint relief from walking on concrete and asphalt.
Linda Hughes, a physician's assistant, who lives in Treasure Island FL, said, "I tell all of my patients to get to the beach consistently. We are fortunate to have the healing properties of the warm Gulf waters.
Sea water is a great source of magnesium. Receiving it transdermally (through the skin), at the same time the sunshine is increasing vitamin D levels is a double-bonus. Because vitamin D is synthesized in the skin, it helps prevent the loss of calcium, and supports healthy bone growth. 
The Gulf's salt water also pulls impurities from your skin. It is detoxifying and helps tremendously with anti-aging. Plus, sea water is great for healing cuts, preventing skin infections, and inhibiting the growth of bacteria.
Sea water also functions as a natural shampoo, as it rids your hair of excessive oil build-up. 
The humidity is wonderful for keeping your skin youthful. It has a moisturizing effect that is imperative is maintaining elasticity. You will notice a big difference in women who tan naturally on the beach, compared to women of the Desert Southwest who tan in the low-humidity of a condo pool.
On a different note, the beach is helpful with your sex life. The tactile stimulation from the sand, breeze, and water as well as being relaxed, unplugged from tech gadgets, and wearing minimal clothing can easily get your thoughts turned to finding a bedroom .
You do not have to stay out all day to gain benefits from the beach.  An hour on the sand, and in the water several times each week are all you need to raise the level of your physical health."
Although there is not conclusive evidence to support a full-blown scientific hypothesis, one of the benefits of the beach is a reduction in inflammation.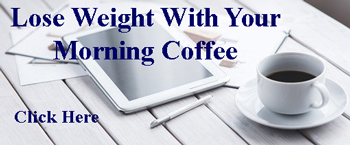 In a nutshell, the body becomes overloaded with positive ions, causing all sorts of havoc within. Inflammation spikes and creates opportunities for the growth of cancer cells, heart issues, erectile dysfunction, and diabetes to name a few.
Spending time walking along the shore increases negative ions in the body to fight off inflammation, and bring your body back to a more healthy homeostasis.
Jack Snyder and his wife Patti are healthy and vibrant at age 63. They make walking barefoot on the beach in Brookings OR a daily routine.
Jack said, "A couple of years ago, Patti read a book called, Earthing: The Most Important Health Discovery Ever. It really opened our eyes about living in contact with the earth's surface to diminish the severe effects of inflammation.
We have made it a conscious goal to walk out here on the beach everyday, unless there is a bad storm."
I do the same. It is a an enjoyable way to enhance my health with such a simple addition to my morning routine.
Spiritual Benefits Of The Beach
The beach is a wonderful place to leave toxic experiences and unpleasant conversations behind, and just experience the present moment. 
You can practice mindfulness and staying out of the past by focusing on the sounds of the waves, the shorebirds, and the breeze.
Turn off your phone. Bring a used book. Take the first five minutes after you sit on your towel to get centered and give thanks for as many things as you can think of that relate to the beach.
The peacefulness makes it a wonderful habitat to pray, be grateful, and think about how small we actually are in the Universe.
We wish you much revitalization in your visits to different seashores. The benefits of the beach are both healing and endless.
Go to Home page from Benefits Of The Beach
Men Can Fight Type 2 Diabetes Naturally
More Books For Spiritual Growth
Filed Under: Benefits Of The Beach